Counselling Activities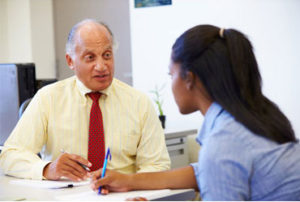 Counselling is crucial for students; it is a process through which children are advised how to manage their emotional problems and issues related to learning. Proper counselling and guidance will help a student to overcome problems and excel in academics and in all aspects of life.
Career guidance sessions help students regarding the selection of courses and different career paths. Counselling prepares them for life after school, especially their respective careers. Some of the benefits that students get from effective guidance & counselling are listed below:-
 
Students get proper guidance on how to deal with psychological problems which can spoil their studies. Counselling sessions help them to develop certain problem-solving skills which in turn help them deal with specific issues concerning their lives.
Students get advice on how to cope with different situations they may come across in their lives. They learn how they should talk politely or relate with teachers and other students.
Students can frankly discuss issues concerning alcohol, drugs, or any kind of abuse, can be discussed. Counselling also makes students better individuals; the guidance they have received will help them to act in an appropriate manner during a difficult situation.
Counselling helps develop ideal behavioural patterns for students which make them disciplined. They set goals and strive to achieve them.
Students get proper guidance regarding ideal careers and courses that enable them to make the right decision on a future vocation.
Panchsheel Public School has on its roll professional counsellors who administer and supervise the school activities for psycho-social and personality development of the students.
Apart from assessing and evaluating the wide variety of perceived problems, they also interact directly with the students and their families through individual counselling, support groups and skills training.
To help students to enhance their motivation, concentration, memory and self-confidence, special classes are conducted for language and subject related problems in the primary section.
Apart from helping the students to enhance their concentration, memory retention and attention span, counsellors help them to recognize their capacity and ability and accordingly set priorities.
Counsellors utilize direct interaction to promote cognitive social and emotional development.
Special counselling sessions at PPS help prevent the occurrence of problems or minimize their effects.