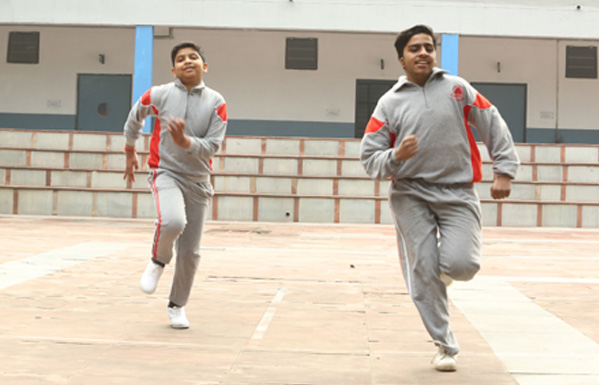 Physical Education
As a healthy body is the abode of a healthy mind, Panchsheel Public
School has accorded physical education a prominent place.
Besides making students physically strong, sports and games promote a healthy competitive spirit that helps their mental and social growth.
Physical activities like rhythmic exercise, athletics and other sports are a regular part of the school time-table.
Students are encouraged to play volleyball, basketball, football, cricket, badminton and other games.
Moral Education
In this fast paced and competitive world, conflicting values and moral Confusions, often make a child feel a sense of inadequacy in life situations; hence, moral education plays the significant role in the upbringing of a child.
Moral education, an essential component of Panchsheel Public School teaching programme, moulds the children into honest and patriotic citizens of tomorrow.
PPS has ensured that its curriculum and ambience enable a child to think right, to feel the right kind of emotions and to act in the appropriate manner.
Right thoughts, emotions and actions help school children to develop as stable, well rounded and morally integrated personalities.