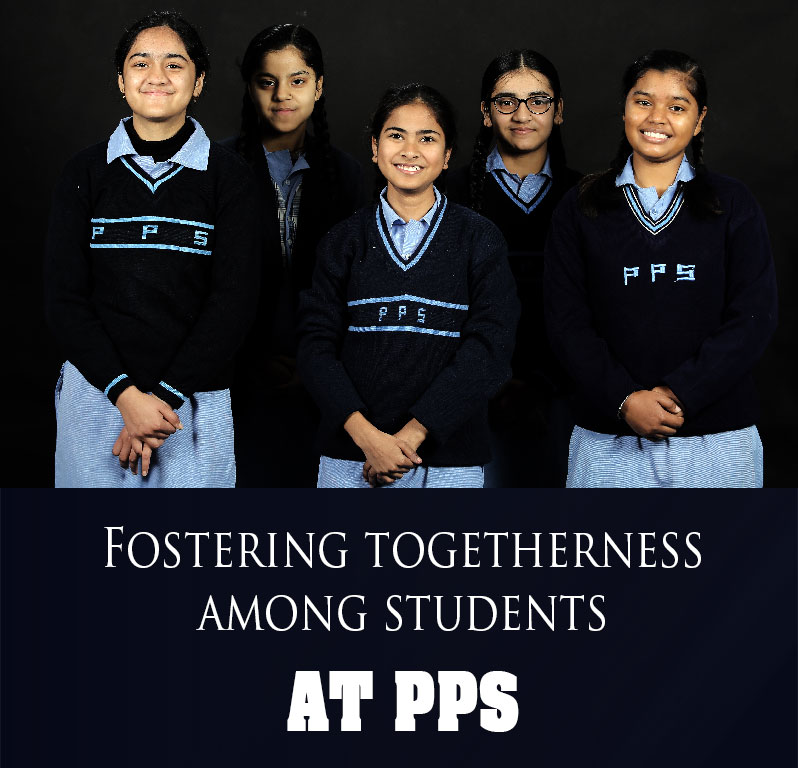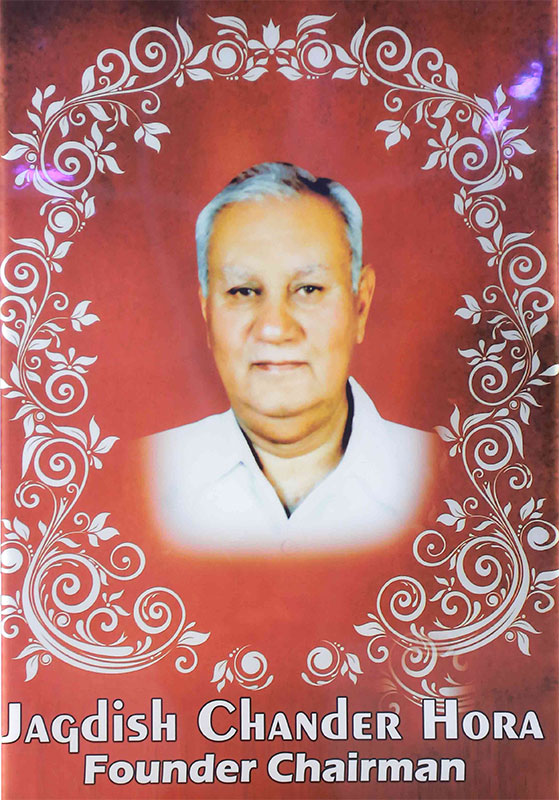 PANCHSHEEL PUBLIC SCHOOL, which opened its doors in 2001, is a highly innovative and enterprising institution dedicated to provide a high standard of instruction while placing a strong focus on traditional values. By meeting one's physical, emotional, artistic, social, and spiritual requirements, PPS's main goal is to build a harmonious, whole-person student.
PANCHSHEEL PUBLIC SCHOOL, run by K.L. Hora memorial educational society is the inspiration of Late. Sh. J.C. Hora who believed in inculcating in all his students, strong ethical values of integrity, politeness, kindness and respect for elders.  The school affiliated to C.B.S.E. is a co-educational, English medium school from classes Nursery to XII and offers Science, Commerce and Humanities at the +2 level.
Classes are nurtured according to different modules like :
 LOVABLE LILACS (kindergarten module) for classes Nursery and KG.
OBEDIENT ORCHIDS (elementary module) for classes I-V
SMART SAFFRONS (Gymnasium module) for classes VI – X
CLEVER CARNATIONS (Intermediate module) for classes XI – XII.
The motto of PPS, Proceed with Pride, clearly indicates that one should take pride in one's inheritance, education, and background.  One can move with one's head held high when one conducts as per one's conscience voice.  This gives courage to face the trials and tribulations of life with Pride and Confidence.
Latest educational aids and techniques along with audio-visual facilities in the form of Smart Learning Classes are provided to the students.  Tremendous enthusiasm is encouraged by organising various Club and House Activities.
PANCHSHEEL PUBLIC SCHOOL creates experiences that build the brains of the students by teaching students through various modules to nurture MENTAL HEALTH, PHYSICAL HEALTH, COGNITIVE DEVELOPMENT ACADEMIC DEVELOPMENT, IDENTITY DEVELOPMENT AND SOCIAL AND EMOTIONAL DEVELOPMENT, and to put the knowledge into practice.
PPS CLUBS :                                                                                                                                                                                                                                                                                          The goal of PPS is to provide holistic education by balancing academics with extracurricular activities.  The curriculum is created in such a way that would reduce the kids' stress while maintaining high standards.  To accommodate different student interests, the school has taken a step ahead by initiating various clubs.  The main concept is to help the students in developing the sense of unity, teamwork and learning how to work with others in reaching the same goals, and to develop confidence and make them independent. 
LINGUISTIC CLUB includes DRAMATICS, VOCABULARY ENHANCEMENT, EXTEMPORE DEBATE, DECLAMATION, SCRIPT WRITING, FUN WITH IDIOMS
FITNESS & WELLNESS CLUB : The mental and physical growth of the students is given the utmost attention at PPS through a variety of activities like

TAEKWONDO, YOGA, MEDITATION, BADMINTON, FOOTBALL, DRILL, GAMES

etc.
EINSTEIN CLUB: EINSTEIN CLUB OF PPS assists students in focussing their energies and making use of their skills and talents, satisfying their irrational cravings and aids in the development of their overall personalities. Science classes are taken in classrooms in conjunction with science clubs.
INNOVATOR'S PARADISE: Students can pursue their interests in a variety of categories, Painting,  Craft, Needlework,  jewellery making,  shading, colouring , MANDALA ART etc.
MUSICAL THEATRE: The MUSICAL THEATRE at PPS serves the needs of the musically oriented students. The students who love learning music are encouraged by it. The goal of the club is to support members in both fostering and maintaining their individual passion of music.
DOMESTIC SCIENCE CLUB: The goal of the DOMESTIC SCIENCE CLUB is to assist students in gaining scientific information that will help them manage their homes in the areas of health, nutrition, and home management. It aims to foster the correct appreciation, understanding and values for improved family life.  Irrespective of gender, both boys and girls are welcome to join the group.